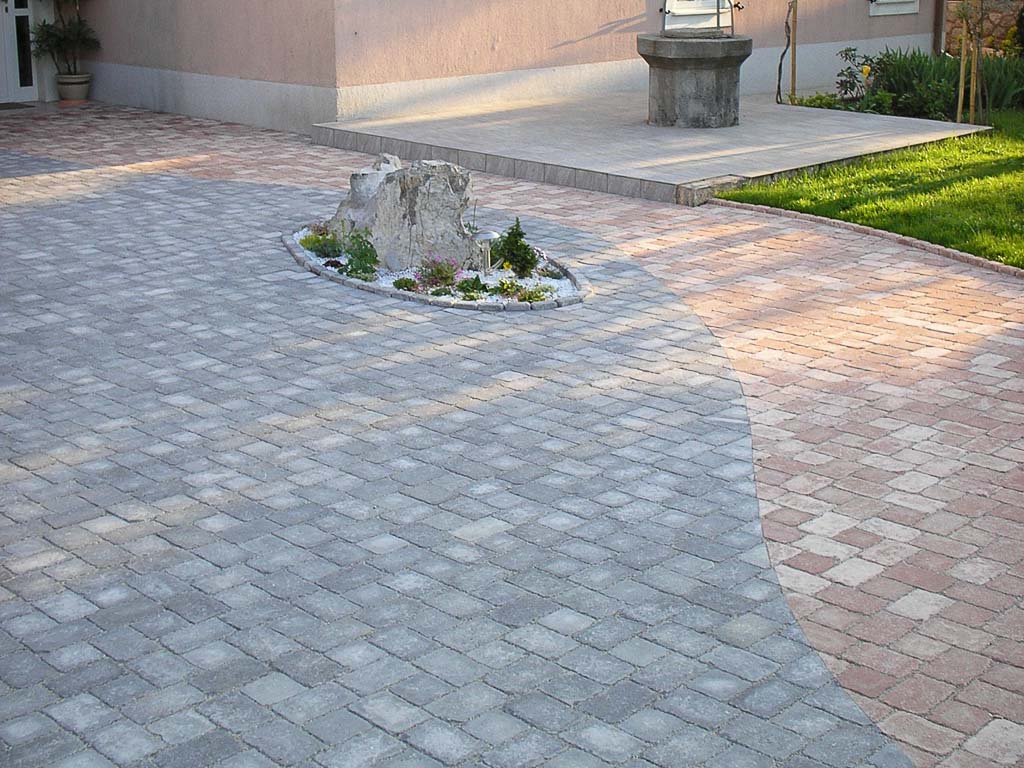 Castello Antico is a modern paving stone surface very similar to natural stone. It exists in a beaten and unbeaten variant.
Areas of application: garden paths and paths around the house, access to garages, parking lots, spaces in front of buildings, passages under arcades, inner courtyards, sidewalks and sidewalks.
Natural look
Durable and weather resistant
Easy and fast installation
Slip and wear resistant
The battered surface at Castello Antico battered results in unevenly rounded edges which creates a harmonious image of the joint.